Topless Wrestling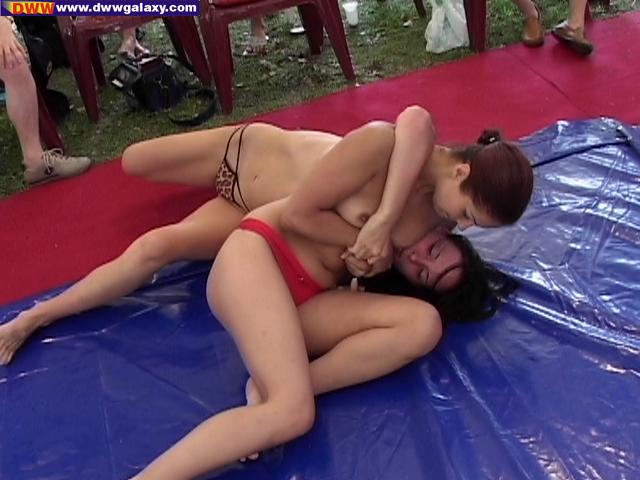 Browse the huge DWW catalog of fully competitive topless wrestling videos.
When our women step on the mat for a topless fight, the level of aggression and the technique is no less than what you see when they wrestle in swimsuits or sports attire. These tough and beautiful topless girls will wrestle hard for scoring every point, while their bare breasts add a sexy and exciting touch to the competition.
The rules for winning a fight are usually submitting the opponent (forcing her to give up the fight by applying a painful hold) or pinning her (immobilizing her with the shoulders on the mat). Striking is not allowed. Watch these brave topless women engaged in hand to hand wrestling !
Showing 1–30 of 1706 results
Showing 1–30 of 1706 results