Catfight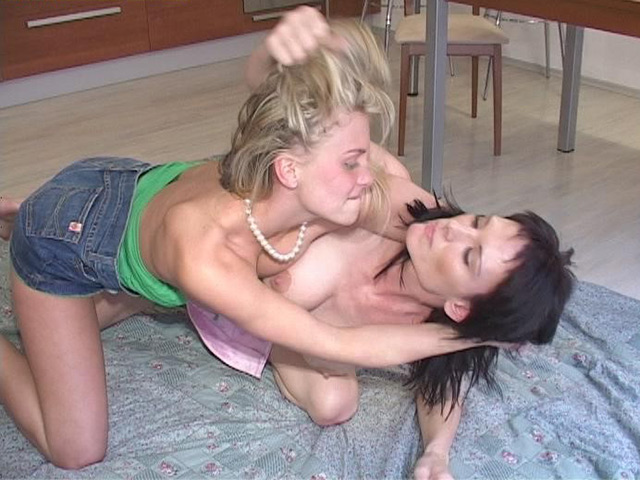 A catfight has the same basic rules of female submission wrestling, with the addition hairpulling and sometimes slapping. Usually only submissions are counted, pins don't score points. The holds allowed in a catfight pushes the girls to be more vicious and nasty, inflicting even more pain to their opponent.
Catfights can happen on the wrestling mat, in a room/bedroom or over a bed, outdoors in the grass, sometimes in strange places like in a pond. Girls can start the catfight dressed up in normal clothes, in fancy costumes (cheerleaders fights?) or more often simply topless or nude.
All DWW catfights are fully competitive. Step up to a higher level of aggression !
Showing 1–30 of 369 results
Showing 1–30 of 369 results